Very Important Bride (V.I.B.)
Elite Preview Event
Do you want to raise your wedding planning to a new level?
Do you deserve one-on-one time with the wedding professionals without fighting a crowd?
THEN YOU ARE A V.I.B. - A VERY IMPORTANT BRIDE!
Date & Time
Saturday, January 6, 2018 · 10:00am to 12:00pm (2 hours before general admission!)
Benefits for Brides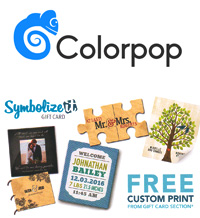 Two hours of leisurely, crowd-free and stress-free wedding planning.
Opportunity to lock in your date with your favorite vendors - ahead of the crowds!
Sparkling mocktail reception sponsored by the Renaissance Tulsa Hotel.
V.I.B. exclusive silicone bracelet.
Beautiful Jewelry Gift from Moody's Jewelry
Each bride receives a gift card from SymbolizeIt.com for a custom gift.
Entry to the V.I.B.-only fashion show.
A Luxe Tote Bag from Brides of Oklahoma magazine.
Have your caricature done courtesy of the artists at Colorpop!
New Feature: BrideScan
BrideScan is a new App that will allow you to quickly and easily request information directly from your favorite vendors at The Tulsa Wedding Show.
Simply download BrideScan from the App Store or Google Play, create your simple profile, then scan your favorite wedding pros at the show.
This is an exclusive event! A very limited number of tickets will be sold.
If tickets sell out online, no V.I.B. tickets will be available at the door.
Everyone attending the V.I.B. event must purchase a V.I.B. ticket. V.I.B. tickets also allow access to the general admission portion of the Show.
Price: $30.00 per person